This is a question that many single men have wondered and asked.  If you're one of those men – hey, you might be wondering the same thing!
(And by 'hotter' we mean YOUR definition of hotter which could be allure, elegance, intelligence, etc.  – Women have their own definitions and valuations of men and hotness)
I'm Rion and although I've been lesser known online (because I was more about innovation than getting myself out there at that time), I've been a top leader of the natural movement in the dating industry online for men.  I've always been about NATURAL attraction without coercion.
Here's some advice on how to get hotter women flirting with you.
httpvh://www.youtube.com/watch?v=1G_JCrUnbNE
You'll discover that having 'game' and being a pick-up artist isn't necessary.  Find out what really works!
If you want more authentic sexual attraction with women (without game) the next step would be to download this free report from me at the link.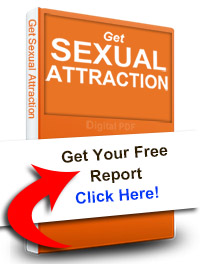 p.s. if you're a woman who wants more chemistry or attraction with the men you're interested in, send me questions or keep following the blog because working with your sexual energy is THE biggest secret and direct path to chemistry results